The Instagram worthy grazing table has had a makeover in recent years and is now a must-have at almost any social gathering.
Gone are the days when a simple Jatz, cabanossi and tasty cheese plate would impress a crowd.
A grazing table, when done well, is more than just an assortment of food.
It is a work of art.
But just how do you create one that is a feast for the eyes as well as delicious?
Gathar founder and CEO Jodie Mlikota says the key to a successful grazing table is in the quality of the food.
"All of our chefs and grazing table stylists use the best items they can find," she says.
"The cheeses, meats, fruits and dips are often locally sourced, which also supports their communities."
When it comes to putting a grazing table together, there are two trains of thought.
The first is to create one that is tiered, while the other is to lay everything flat.
Stephanie from Platter Society says when going with the first approach, it is important to create visual balance.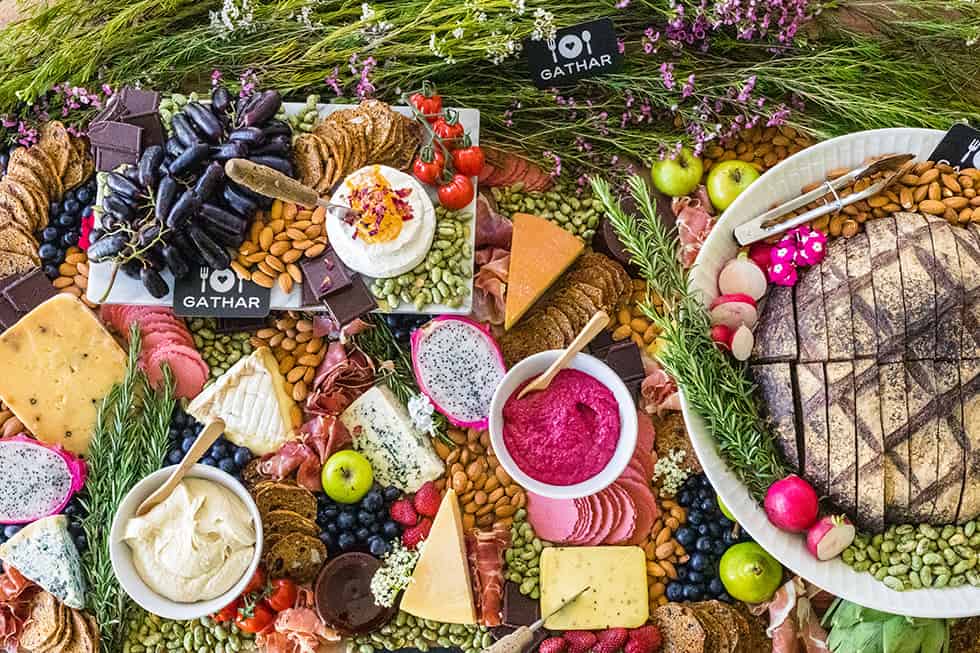 "One of the best ways to do this is to use boxes or various platters on stands to create different heights," she says.
The grazing table stylist, who specialises in luxe grazing platters and tables across Brisbane, says when it comes to flat creations, different textures and tones are key.
"Don't be afraid to mix it up," she says.
"Add a sprig of rosemary or some vine-ripened tomatoes to the table for decoration."
Stephanie says asymmetry is important.
"Make it look effortless by utilising angles and placing small items of food like nuts and berries into small nooks." She says.
Colour also plays an important role.
The team at Wild Harvest Co say a grazing table will look unbalanced if similar items are grouped together.
"Large pieces of cheese, statement fruits, crackers and quince should be spread out and nestled among smaller ingredients," they say.
While mainly a grazing table utilises cheese and meat, the world is your oyster when it comes to deciding what produce you will use.
Sydney-based grazing table stylist Rania brings the sophistication and style of a traditional high tea to his customer's homes.
Savoury tarts, scones and sandwiches cover stainless steel stands and china crockery.
On the other hand, Brisbane-based grazing table stylist Azi Parsa draws upon her Persian heritage to produce masterpieces of a different kind.
Her creations feature dips, mini wraps, dolmas, Turkish delight and a build-your-own falafel station.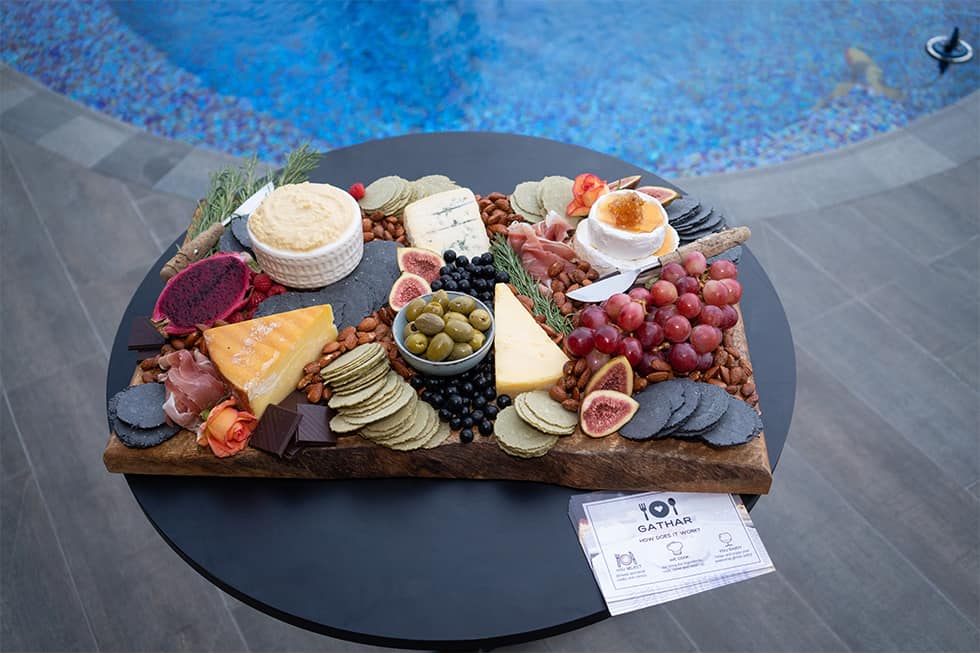 But Ms Parsa's tables don't stop with the food.
The stylist uses colourful lanterns, trays, platters and bowls to add to her customers' experience.
"There is so much more to food than just consuming it," she says.
"By adding these additional details, people get to learn about another culture but also feel like they've been transported to somewhere other than their dining room."
No matter their size, there is no denying grazing tables have become a feature of modern-day dining.
By following some simple rules, you will create a masterpiece that can be admired and enjoyed.
Or if you would rather leave the hard work to someone else, make a booking with one of Gathar's grazing table stylists.